From construction management to general contracting, Nielsen focuses decades of industry experience on projects large and small.
Experience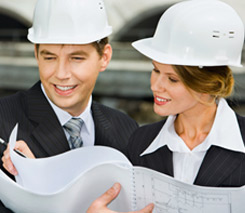 Nielsen Construction California is continuing the legacy of one of San Diego's great construction companies. As early as the 1940s, Nielsen's original founder, S. Falck Nielsen, advanced the role of job superintendent to plan, expedite, and coordinate with project managers, subcontractors and suppliers. Today, Nielsen Construction Ca. continues to position seasoned superintendents and project managers on all job sites. Each is backed by quality support from our corporate office. Our superintendents average more than 30 years of construction experience in Southern California; many have served with Nielsen for more than two decades. They bring consistency and an adherence to high standards to their projects. Our on-site superintendents and project management team are responsive to owners as they attend to safety, quality control, and the projects' progress.
Recognized industry-wide for our knowledge and capabilities in a breadth of industries, Nielsen continues to assemble talented teams to serve clients. We are proud to have worked with the majority of our clients for many years. Nearly 75% of our clients are repeat clients.
We are grateful for the opportunities that allowed us to build some of San Diego's most iconic structures. We love that so many clients return to Nielsen Construction for their building needs. We look forward to serving both former and new clients in the years ahead as we continue to build the Nielsen legacy.