Nielsen Construction California offers a comprehensive package of services. This is not only the core of our business; it also reflects our methodology as advocates for our clients' goals and visions.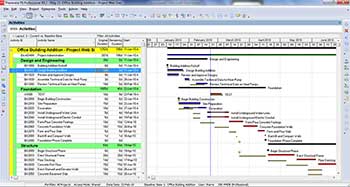 General Contracting
Construction Management
CM / Multiple Prime
Design/Build
Tenant Improvements
Conceptual Estimating
Feasibility Studies
Pre-Design Evaluation
Project Planning
Pre-Construction
Value Management
Scheduling
Estimating
Budgeting
Lean Building Methodology
Program Management
Project Management
Fast Track Management
Safety Management
While concentrating on individual projects, we also evaluate how each project fits into the long term plans the client envisions. The quality controls we establish up front remain in place even after the final phase is complete. These controls also enable us to hold accountable any warranty and contractor who works on the project long after project completion.